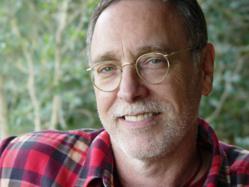 Dubai (PRWEB) April 13, 2013
Dubai-based holistic center, Illuminations, has teamed up with renowned chant artist Krishna Das for a once-in-a-lifetime concert experience this Spring. The Grammy-nominated artist will be performing an intimate concert at the Emirates International School on April 20 at 6 p.m. – for his first appearance in the Middle East.
Das is considered a "rock star" in the yoga community and has sold more than 300,000 records worldwide in a career that has spanned several decades.
Born Jeffrey Kagel, Krishna Das grew up in Long Island, where music was always a part of his life. According to his website, he adopted the Krishna Das "as part of following the path of Bhakti yoga – the yoga of devotion."
"We began to learn how to override the things that close us down," KD says on his website. "Chanting was a way of entering into that flow. The theory, of course, is that you develop the strength to continue to override the ability of that stuff to grab you and bring you down to a more conditioned state."
Jumeirah Lake Towers-based well being center, Illuminations, is thrilled to team up with such a musical icon. The company offers a full range of holistic services for clients including yoga, meditation, hypnotherapy, feng shui, astrology, and more. The team is committed to creating spaces where everyone can find suitable methods of unlocking their true potential from within themselves. Their mission is to create a nurturing environment where individuals can gain access to support and empowering tools and techniques to access the inherent wisdom which lies within us all.
Through the "live light" movement at Illuminations, individuals are motivated to expand their minds, open their hearts, and gain the knowledge, wisdom and clarity in order to align their mind-body-energy, so they are empowered to convert their desires in order to experience greatness in their lives.
You can purchase your Silver (AED 175) or Balcony (AED 100) tickets at Illuminations. Connect with like-minded beings over the talented music of a rock-star of meditational mantra music. This will be an event to remember!